Welcome to the captivating world of non-violent PC games – where creativity reigns supreme, puzzles challenge your gray cells, and exploration takes you on a journey filled with awe and wonder. Here, there's no room for violence and aggression; it's all about immersing yourself in entertaining, engaging experiences. Let's dive deeper and explore ten of the best non-violent PC games that are perfect for players of all ages.
1. Stardew Valley
Top on our list is Stardew Valley, a beloved farming simulation game. In this tranquil game, you inherit a dilapidated farm and work to transform it into a thriving haven. Complete your farm tasks, mine for resources, fish, participate in village festivals, mingle with townsfolk, and much more. Stardew Valley's inclusive social system, engaging gameplay, and enchanting pixel-art graphics make it a wholesome, relaxing choice.
2. Portal 2
Next, we have Portal 2, a brilliant puzzle game that combines physics, adventure, and a dollop of humor. As the player, you find yourself in a mysterious research facility and use a portal gun to solve a series of mind-boggling puzzles. With its engaging narrative, smartly crafted puzzles, and impressive voice acting, Portal 2 offers an incredible non-violent gaming experience.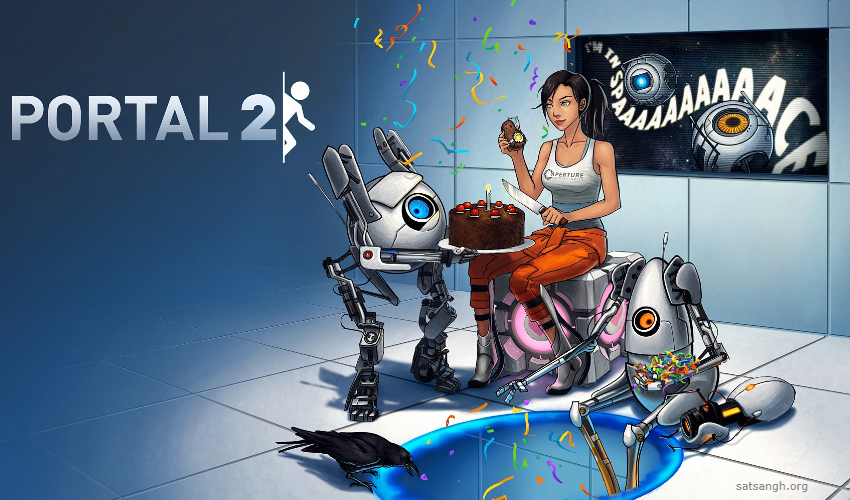 3. Minecraft
Entering the realm of sandbox games, Minecraft presents endless opportunities to explore, build, and create. Whether it's constructing impressive structures from simple homes to grand castles, venturing into the unknown, or unleashing your artistic prowess, Minecraft is an open-ended game where limits only exist in your imagination. Its creative mode is a true testament to non-violent gaming.
4. Slime Rancher
Featuring an adorable pastel-colored world, Slime Rancher is a charming life simulation game. You're a space-bound rancher, and your job is to cultivate and take care of cute creatures known as slimes. Explore the vibrant world, collect different species, and grow crops to feed your slimes. With its easy-to-understand mechanics, delightful visuals, and calming gameplay, Slime Rancher provides a thoroughly enjoyable experience.
5. What Remains of Edith Finch
Moving on to narrative exploration, What Remains of Edith Finch uncovers a series of heart-touching stories. As the last surviving Finch, you explore your ancestral home, delving into your family's history and discovering their stories through unique interactive experiences. Its incredible narrative, gorgeous art style, and emotional depth turn it into a profoundly beautiful game that transcends conventional gaming boundaries.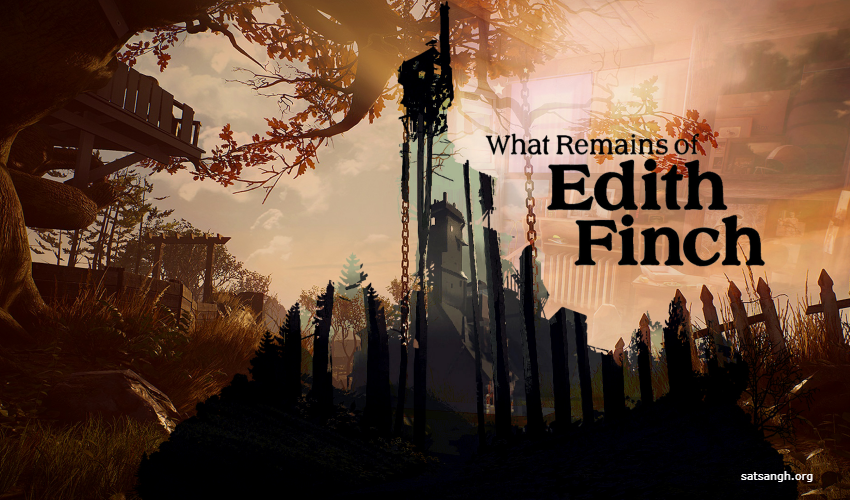 6. Ori and the Blind Forest
Ori and the Blind Forest is a mesmerizing platform-adventure game with an emotive, captivating storyline. You control Ori, a white guardian spirit, navigating through intricate levels filled with hostile creatures and challenging puzzles. The game is lauded for its stunning hand-painted artwork, orchestral soundtrack, and the profound emotional journey it takes the player on, all without a hint of violence.
7. Journey
Journey is a visually striking game that takes you on an emotional voyage. With no text or dialogue, you traverse through deserts, ancient ruins, and snowy mountainscapes toward a distant mountain. The game's innovative multiplayer aspect offers a meaningful connection with anonymous players. Journey offers a serene, poignant, and meditative gaming experience like none other, proving that non-violence can make a significant impact.
8. The Witness
For puzzle enthusiasts, The Witness is a visually stunning open-world game teeming with intricate conundrums. You awaken on a mysterious island dotted with hundreds of puzzles, and as you solve them, you unfold the island's secrets. The grandeur of game design and intellectual stimulation provided by the puzzles make The Witness a top pick for a non-violent, challenging gaming experience.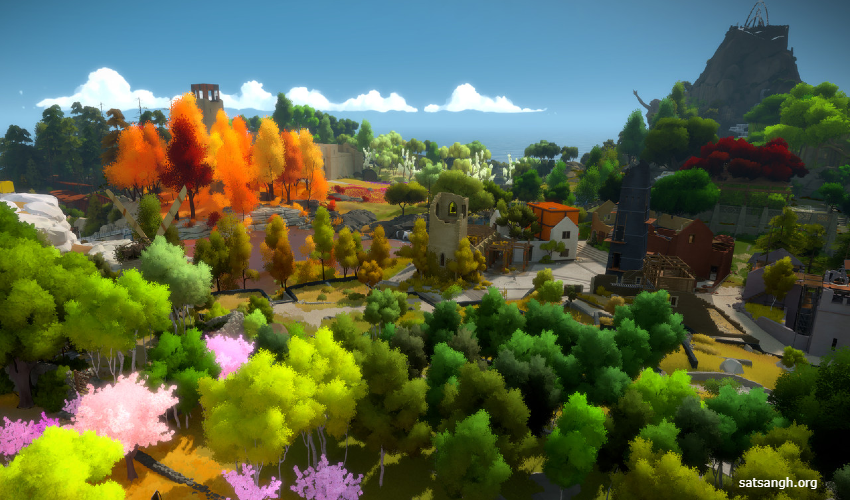 9. The Sims 4
The Sims 4 is a widely admired life simulation game where players control virtual characters, guiding them through their daily activities. From building dream homes, pursuing careers, forming relationships, and ruling social lives, this game flawlessly captures the essence of life. Its light-hearted ambiance, intriguing gameplay, and non-violent nature make it a perfect pick for gamers looking for a tranquil escape.
10. Kerbal Space Program
Last but not least, Kerbal Space Program provides an engaging and educational simulation experience. You enter a quaintly humorous space program responsible for creating and managing your spacecraft and conducting space missions while adhering to real-life orbital physics. It's an entertaining, violence-free game that cleverly incorporates educational elements.
In a nutshell, these are ten of the best non-violent PC games available, each offering an enriching and entertaining experience. Whether you're looking for a relaxing retreat, a brain-challenging puzzle, or a chance to let your creative juices flow, these games have got you covered. So, get your PC humming and step into a world devoid of violence and brimming with exciting adventures!